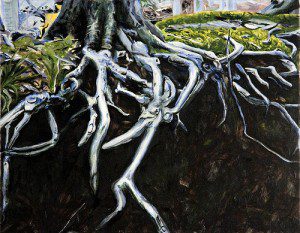 In Fiew Views on Apologetics, John Frame has written two paragraphs that do not set well with me, not because they are wrong, but because I wish they were wrong. Â Why would I wish such a thing? Â Because I want to believe that atheists (those who claim not to believe in God) are honest seekers who missed the testimony to God's existence that is given by all of creation. Â I want to believe that atheism is the belief of those who are "too smart for their own good," as I have heard it said, those whose superior intellectual capacities prevent them from exercising faith.
I want that to be true.
As Frame points out, however, it is not.
The Hard Truth About Atheism.
The apostle Paul's teaching about atheism is much different from my wishes.  In fact, it is entirely different.  Consider Frame's commentary on Paul's writing:
Those who deny God do so, not because they lack evidence, but because their hearts are rebellious. Â In Romans 1:19-20, the apostle Paul says that

what may be known about God is plain to them, because God has made it plain to them. Â For since the creation of the world God's invisible qualities–his eternal and divine nature–have been clearly seen, being understood from what has been made, so that men are without excuse.

Paul even says that they "knew God" (v.21). Â God's revelation is clear, but fallen human beings "suppress the truth by their wickedness" (v.18). Â So the unbeliever's problem is first ethical, and only secondarily intellectual. Â His intellectual problems stem from his ethical unwillingness to acknowledge the evidence. Â Unbelief distorts human thought.
What Does This Mean?
How does Paul's claim about atheism affect the Christian approach to apologetics, or defending the faith, with professing atheists? Â I'd love your thoughts…